About Flipagte | A Tailgate Dedicated to the University of Oregon Football Team in Eugene, OR
The Goal Was Simple:
Secure our feat as tailgating gods.
HISTORY
It all started with a wink and a smile. Two crazy kids from Oregon dreaming about one day owning a vehicle dedicated just for tailgating. Flipgate founders Corey Proctor and Casey Enstrom have spend blood, sweat, and CA$H to take this group of Oregon Duck fans from our humble origins of a Chevy Blazer, to the 10 man techno-party bus we have today.
But it wasn't always pretty…
The origin of Flipgate essentially stemmed out of laziness, and a bad back. Week after week, year after year, friends would show up to Casey and Corey's tailgate party in the Masonic Lodge parking lot in Eugene. Each game, building towards something that not even the two Flip-fathers could comprehend. It started with a simple 12V converter hooked up to the car battery used to power a stereo. Then we added a small TV/VHS combo; then a Generator; then bigger speakers; then a Nintendo; then a satellite dish receiver; then a flat screen high-def TV. Each addition making the experience greater, building on top of each other to create a cacophony of electronic energy and epic tailgate tunes that would carry from MLK Drive, all the way to the frontier of the western porta potties. Then it happened, one cold and dark night around 1:30am, after 15 hours of eating, drinking, football watching and several hundred rounds of flip cup. At the time, it seemed like a catastrophic back injury, leaving Corey sprawled out on the ground, unable and unwilling to lift another damn thing, that the need for the bus was cemented in the minds of our young founders.
Corey, pulling himself to his feet, glanced over to Casey and noticed a twinkle in his eye, and a hitch in his giddy-up. It was then, at the same time, they each said out loud to the whole world to hear, "We need a bus!"
The next off season was spend building the dream. With a white, stock Tri-Met bus in their ownership, Casey and Corey began from scratch, creating an image of the perfect tailgate experience. Hammering, cutting, wiring, and even sewing, dreaming of the day we could pull up to the lot, stumble out, take 15 minutes to set-up, and then spend the day soaking in the ultimate tailgate experience.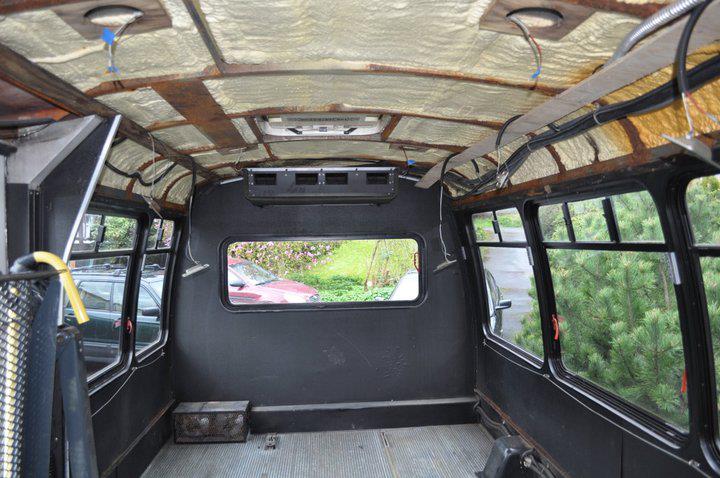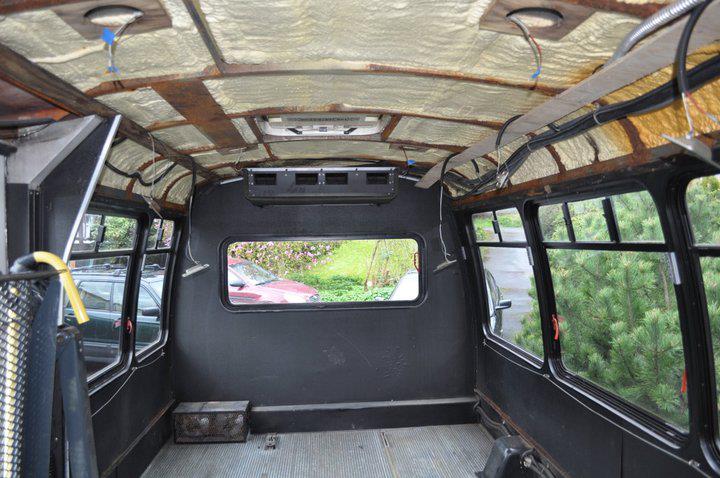 PRE-BUS ERA
Flipgate's Humble Beginnings